Superior Store
From 4,30€ Remote control Superior Simply Digital TV
Simply Digital - VIES EN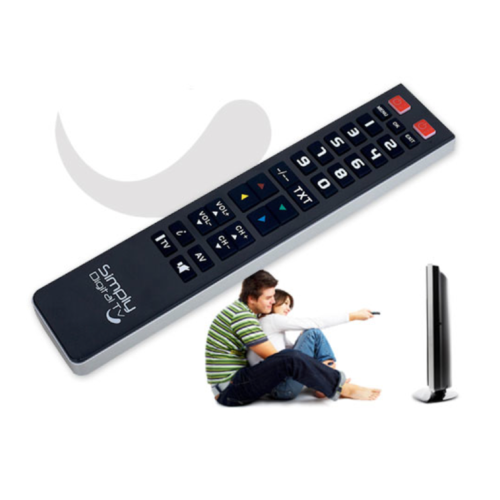 You have a valid VAT number?

European Commission - Taxation and Customs Union - Check your tax number VIES
To buy without VAT only applies if you have a valid number in the European Union and resides outside of Spain. Required indicate VAT number, when ordering in "Comments"
---
Simply Digital TV
A single command to control the TV, and the DTT / SAT / CANAL PLUS
(2 in 1) through the same keyboard, Streaming TV, Satellite, Smart TV or Pay TV
Satellite receiver or DTT (change channels) + On / Off
TV (volume control) + On / Off
It uses two devices directly without having to toggle keys.
Programmable by computer system with Windows.
The program requires the programmer exclusive Superior IR-USB.
The database of over 260,000 codes updated daily.
Minimalist design, simplified keyboard perfect for seniors.
Programmer
No programmer (0) IR-USB (5.95)
Quantity
x 10 / 6.50€u. (60.7) x 25 / 5.50€u. (133) x 75 / 4.30€u. (318.2)